In marketing, the power of a good email cannot be overemphasised.
Emails are excellent tools for driving engagements, good marketing relationships, generating leads, increasing sales and building connections on a one-on-one level outside the walls of social media.
Email campaigns are king in delivering higher ROI than every other type of marketing strategy.
A properly set up email comes in handy and is profitable in many ways.
However, you need to know the right email marketing service which is easy to use and also aids reach of subscribers, good marketing relationships, increase in sales, leads generation, and one-on-one connection.
This helps in managing content, campaigns and subscribers.
Now, here comes all the work.
The truth is, finding the best email marketing automation platform and software or service can be very tasking and tricky.
This is because there are over 500+ email marketing software with similar services and features with high rates too.
The mistake of choosing the wrong software could cost you lots of money, time, and customers.
But before we talk about the best automated email marketing service, let's see what makes an email platform the best.
What makes an email marketing software platform the best?
The best email marketing service should enable you to create highly engaging email newsletters with an easy user interface (ideally drag-and-drop editor).
You should be able to easily send bulk emails that are actually personalized and targeted without a lot of work.
This is also known as email marketing automation or as some call it, email marketing automation strategy.
Aside from that, your email marketing service must make it easy to manage your contact list, and track the performance of your email marketing campaigns.
Most importantly, a good email service provider ensures that your email campaigns do not end up in the spam folder.
Having said that, let's take a look at some of the most popular email marketing service providers and how they stack up against each other.
Examples of email marketing automation platforms or software
Mailchimp
Sendinblue
MailerLite
Infusionsoft
Getresponse
Aweber
ActiveCampaign
Constant Contact
Hubspot
Moosend
Pabbly
ConvertKit
Omnisend
Gist
Automizy
Benchmark
SendPulse
Mailjet
Campaign Monitor.
Ontraport.
Mailigen
MoonMail
Now we'll be taking the best 5 out of the ones listed above and discussing them extensively, but before then, let's consider why you should use email marketing.
Reasons Why Email Marketing Is Essential
It helps in creating a segmented mailing list.
It improves engagement
It helps with keeping up with prospects and customers.
It aids efficiency.
Your prospects can become customers.
Having listed the benefits of email marketing automation, note that, most of these apps have similarities and differences and all of them are unique in their own way of functioning. I'll advise that you try them out before you settle for the one that best fits your brand and taste.
1. MAILCHIMP AUTOMATION MARKETING
Mailchimp has over 14 million users with over 1 billion emails sent daily on their website, hence making her one of the biggest names in email marketing.
Pricing: Mailchimp has a free plan that makes users have a user-friendly, beginner-friendly, interface and about 2000 subscribers and 12000 emails sent per month, which caters to small and midsize businesses.
It is affordable and efficient. This free plan package includes autoresponders, emails, campaign analytics, and signup form builders. The free package also has an app for Iphone and android.
However, the free version of Mailchimp has its limitations. You can only have one list (as opposed to creating many lists on the pro plan), with a limit of 2,000 subscribers on your list.
Once your mail list has more than 2000 subscribers, the free plan stops and then you have to upgrade to their 2000-2500 plan at $30/month.
Here's what I mean; Mailchimp will let you do loads of things:
send a welcome sequence to new subscribers
birthday emails with whatever content (like a coupon)
onboarding series or educational courses
recover abandoned carts
follow up on purchases
customize order notifications from your store
contact first-time customers
reward frequent buyers
re-engage with inactive customers
MailChimp is a very good email marketing automation platform, tool and software, especially if you want to start with a good set-up.
2. SENDINBLUE MARKETING AUTOMATION
Sendinblue was founded by Kapil Sharma and Armand Thiberge in 2007. It provides a cloud based marketing communication software with an email.
Sendinblue is an amazing email automation tool. Their marketing automation feature is splendid. They're up to amazing things.
Do you know that they have a different section for automation in their main menu? There's so much to what they offer.
One of the amazing things that Sendinblue helps you do is create multiple or different workflows and you can have all of them running together.
They can be connected into a chain and you can also work on the same lists of contacts that you have.
Well, this feature of Sendinblue is not a standard feature among the other automation tools.
Starting each workflow, Sendinblue grants you the opportunity to choose from various entry points. They include;
Contact details
Website activity
Email activity
Funny enough, workflow can have plenty of entry points.
Let's look at the actions of Sendinblue.
For Sendinblue, they operate cross-platform and sending an email is just part of the triggers you can pull.
More importantly, the "if" clause allows you to do amazing stuff.
For instance, you can decide to send an email to somebody "if" the person purchases something or not, or you can send an email to them if they downloaded your e-book or did not.
Sendinblue is a very good choice if you want to try different things with email marketing automation. Sendinblue workflow tools are really fantastic and you should try them out.
3. CONVERTKIT MARKETING AUTOMATION
ConvertKit was founded by Nathan Berry, and it is an email service provider.
It's easy to use and one of the fastest growing email marketing providers. ConvertKit provides landing pages and amazing sign-up forms in order to get more customers.
ConvertKit is another email marketing automation tool and it is specially created for bloggers, but recently, it operates as an e-commerce store and hosts business sites.
The ConvertKit interface is quite simplified, but very powerful.
You can create your email automations on a lot of triggers and you can also separate or divide the rules that have very simple automation in place.
The ConvertKit module is very similar to that of Drip.
ConvertKit has 4 major types of triggers that can be used. They include;
A subscriber joining a list
A subscriber submitting a form.
Having a tag
Changing of field value.
Sales funnel.
After this, you can then connect that trigger to the number of conditions, actions, and events.
Let's define conditions, actions, and events.
Conditions: are "if" clauses having a basis on custom field values or tag.
An Action: is the act of taking things into effect like sending an email sequence, setting some custom field value, moving the subscriber to another list, adding a tag, removing a tag, and adding a delay.
Events: are most times more triggers that can catalyse or fasten up your automation workflow.
By joining all these together, you can build the automation sequence of your choice.
Events are basically additional triggers that can speed up the automation workflow.
There is something called Rules. This is when you select both the trigger and the action that is to be carried out.
Rules can be used to take care of simplified automation that don't really need an entire workflow to follow.
It's also important to mention that ConvertKit integrates with other platforms like e-commerce.
It can be used to handle constant communication through Shopify and the rest of shopping apps.
In conclusion, ConvertKit offers similar features like that of Drip, but it's quite expensive than Drip.
ConvertKit also has different ready-made templates for your email automations, and if you're a beginner, it might be complex.
4. INFUSIONSOFT MARKETING AUTOMATION
Infusionsoft is an expensive email marketing automation tool. It's not just an email automation tool, but it is also a marketing and sales automation tool, that's why it is quite expensive.
It has some important features that some of these other apps don't have.
Infusionsoft automation features are not so straightforward like the others because of its extensive feature set.
To make things easier for you, it is advisable that you set up a campaign, and add automation to the campaign.
If you're using campaigns, then you can build your workflows yourself or choose from the available workflows that they've.
For infusionsoft, each of these triggers can be triggered by an event, and those triggers include;
Tags being applied
Options from WordPress
Products bought
Web form submission
API calls
And the host of others.
Taking actions on triggers requires that you do the normal things like sending emails or applying tags.
You can also add up your team members or co- workers to certain communications with contact and set appointments. Infusionsoft will do the job of tracking them.
Infusionsoft costs $199 a month and it includes just one user account, unlimited emails, marketing automation, and contact management.
In conclusion, Infusionsoft is blessed with certain features and things you ought to do and can do, but it's very come to understand when you start using it.
It's not recommendable for small business owners or beginners who want to use it for basic automations.
Don't forget that it is also expensive and it's not just for email marketing automation alone, it's a full marketing and sales platform.
5. MAILJET MARKETING AUTOMATION
Mailjet happens to be a French email marketing automation software founded in 2010.
It was founded by Julien Tartarin and Wilfried in Nantes in 2010.
Mailjet is a tracking system and an email delivery company that allows users or subscribers to send transactional and emails.
Mailjet is a very simple email automation tool. It offers basic tools, but you can do more.
For Mailjet, all you can do includes;
Send sequence for new users, i.e welcome new users.
Trigger a sequence when there's an attribute change with a particular contact.
Send a sequence on a particular date.
Triggering a sequence when there is an attribute change with a particular contact gives you some room if you make use of tags also known as properties for contacts.
For example, add a tag like "customer" and set it to "true" when a customer makes a purchase for the first time.
Afterwards, you can send them an email sequence, but it needs some gymnastics anyways.
For Mailjet, the disadvantage is that you can't build an advanced workflow on the basis of various factors and gig cannot get any " if" clause.
There is no built-in mechanism if you want to integrate with e-commerce. Mailjet is not offering that.
You can only get those integrations done with the aid of Zapier.
Mailjet offers only basic automation tools and it's easy to operate, and it is more of a tool for other email marketing purposes.
Mailjet costs $8.69 monthly for each feature. Mailjet also offers a free version for every user.
We've come to the end!
In conclusion, the 5 different apps listed here are quite different from tool to tool, and the same thing applies to the process of building an automation or workflow for each of them.
If we will be honest, all of these platforms are very good and they offer amazing features to make email automation easier.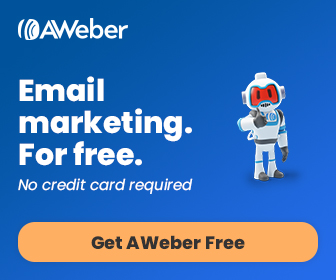 All of them offer similar features and they can be used for the same operations, but they have differences and some can be more complex than others.
Now that we've listed the best 5 email automation that we know, it's now left to you to make the final decision.
Your decision will be based on what you like, how easy the app is, the tools available and how affordable it is.
And the most beautiful thing about these platforms is that you can try every one of the tools for free.
They have a free plan or a free trial. You can use such an opportunity to test them each to see which one works best for you and your brand.
After you've done that, you can now decide to settle it and commit to the one that fits best and works perfectly for you.
Email marketing automation has come to stay in the world of marketing.